Since the month is almost over I figured I had better post about the red that I live with. Actually there is a lot more than what is pictured--I had thought about pulling all my books with red on them, all my CD/DVDs with red, photo albums that are red, etc. That would have necessitated a lot of time going through boxes in the basement, so I scaled it down a bit.
Red(blanket, bedding, coat, backpack, felted bag, phone, comb, needle case, pens/markers, needles, birdhouse, yarn, 2 hats, Rogue, water bottle, plus much more not pictured)
My favorite drink: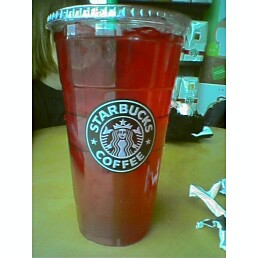 Passion Iced Tea Lemonade
And Little Diva's room is done in ladybugs.